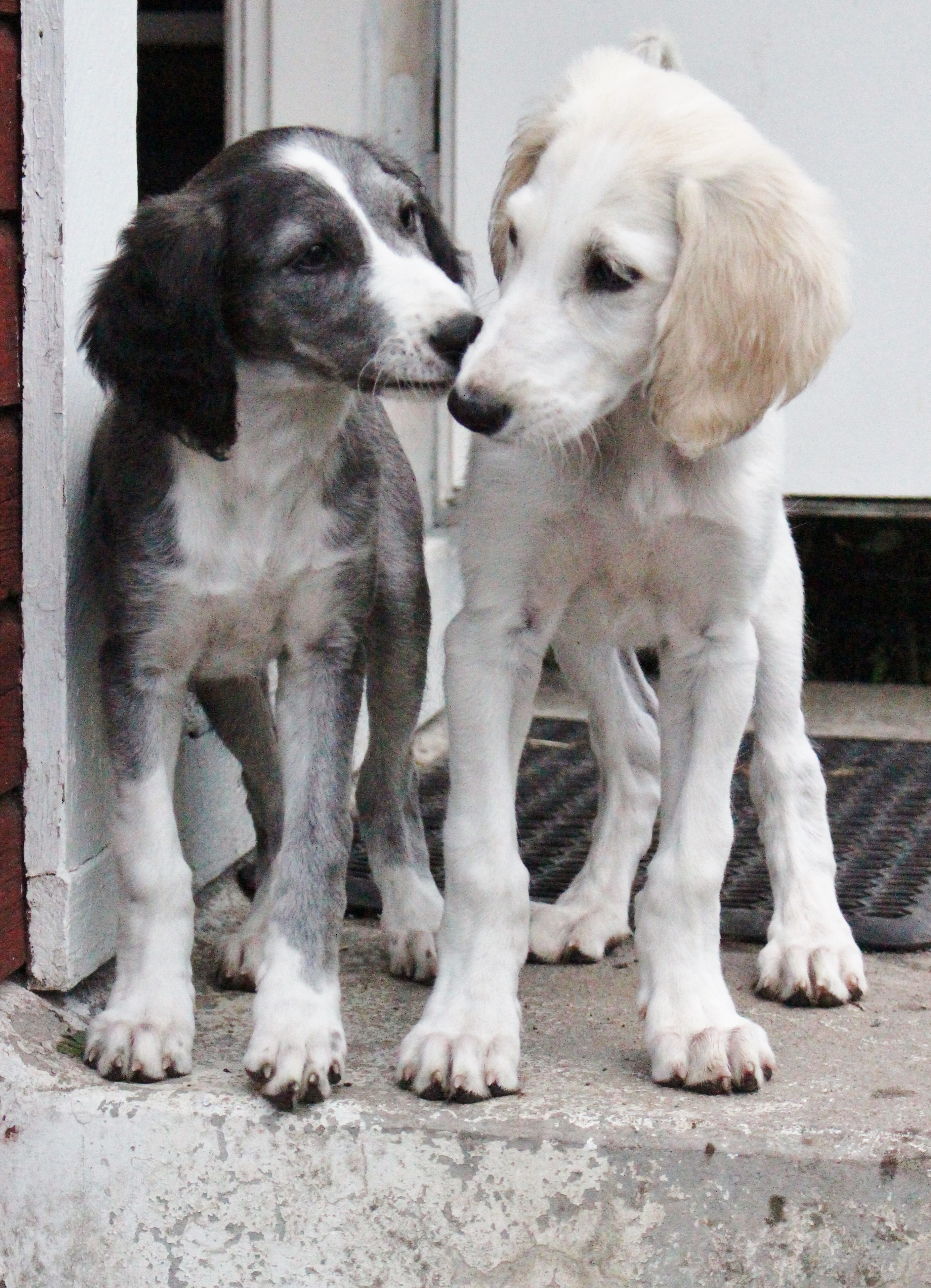 Kennel Garamiyas, uppfödare av saluki.
Vår ambition i kenneln är att föda upp friska, funktionella hundar.
Jag har haft saluki sedan 1980. Första kullen föddes 1990.
Min första saluki köpte jag 1980, Abdish hette han. Min andra saluki kom in i bilden 1986. Han hette Windswift Luke el Hindiyas.
Därefter, 1987, kom Caravan Felanya, min första tik. Hon var född 1985 hos Lotta Brun i Norge. Felanya var mor till min första kull, 1990. Där sparade jag tiken Garamiyas Faqi.
Sedan kom nästa saluki in i bilden, 2001. En go tik vid namn Dar el Hindiyas Jaliya al Garamiya. Jag köpte henne från Gerd Andersson (Dar el Hindiya).
Jaliya har haft två kullar, G-kullen 2004 och A-kullen 2009. Jag behöll tre valpar från G-kullen, hanarna Ghandoor och Ghaffar och tiken Ghannouj.
Även i A-kullen behöll jag tre valpar. Tikarna Attalet Heya och Alkhaams Heya, samt hanen Arraaba Huwa.
Kennel Garamiyas, breeder of Salukis.

Our kennels ambition is to breed healthy and functional dogs.
My first saluki came to me in 1980 from a rescue center. His name was Abdish and he made me fall in love with the breed. I have had at least one saluki by my side since.
My second saluki came to me in 1986, his name was Windswift Luke el Hindiyas. Short after, in 1987, Caravan Felanya came. She was my first bitch. A bitch born in 1985 in the home of Lotta Brun in Norway. Later, in 1990, Felanya became the mother of my first litter. From that litter I kept one bitch, Garamiyas Faqi.
It wasn't until 2001 the next saluki joined the family. A lovely bitch by the name Dar el Hindiyas Jaliya al Garamiyas. I bought her from Gerd Andersson ( Dar el Hindiya).
Jaliya has had two litters. The G-litter in 2004 and the A-litter in 2009. From the G-litter I kept three puppies. Two males, Ghandoor and Ghaffar, and one bitch, Ghannouj.
Also from the A-litter I kept three puppies. This time I kept two bithes, Attalet Heya and Alkhaams Heya, but only one male, Arraaba Huwa.