Garamiyas Arraaba Huwa
( Abbe )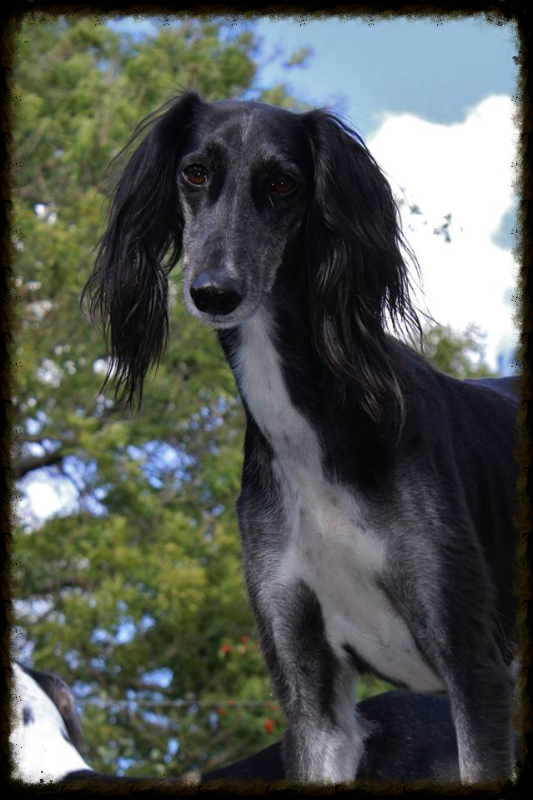 12/9-2009
Sire: Maymouna's Qaased Jatagan
Dam: Dar el Hindiyas Jaliya al Garamiya
Abbe föddes 2009 i Jaliyas A-kull.
Han är en väldigt charmig, nyfiken och pratsam kille som vill vara med och se allt! Speciellt om du jobbar med händerna, snickrar, städar etc, då är han där med nosen och nosar och tittar ungefär som att han vill vara med och lära sig.
Han sjunger gärna med svärsonen James också.
Abbe är en bra kapplöpare. Han är sparsamt tävlad men har stått på pallen de flesta gångerna.
Abbe är thyroidtestad och fått hjärtat kontrollerat.
Abbe was born in 2009 in Jaliyas A-litter.
Abbe is a very charming, curious and talkative boy who want to tag along and see everything!
Especially if you are doing something with your hands, carpentry, cleaning etc. When you do that, he puts his nose real close and watch every step. Just like if he would want to learn how to do it himself!
Also, Abbe enjoy singing with the son in law James.
Abbe is a good racer. He hasn't participated in many races but most of the time he has been top three.
Abbe is Thyroid tested and has had his heart checked.