Garamiyas Attalet Heya
( Berta )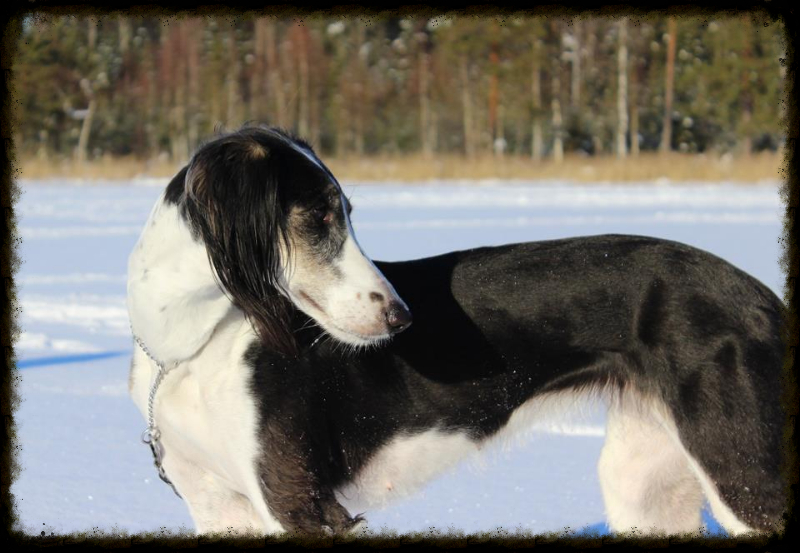 12/9-2009
Sire: Maymouna's Qaased Jatagan
Dam: Dar el Hindiyas Jaliya al Garamiya
Berta föddes 2009 i Jaliyas A-kull.
Berta är väldigt sprallig och lekfull. Hon är glad i alla hundar men är lite försiktig. Hon är lättlärd och envis, hon har otroligt mycket motor!
Då vi prioriterat hennes syskon till kapplöpningen har Berta tyvärr ingen kapplöpningslicens ännu men hon springer bra på träningarna.
Berta was born in 2009 in Jaliyas A-litter.

Berta is very frisky and frolic! She is kind to all dogs but she is a little shy. She is a fast learner and she is very stubborn. She is a girl with a lot of energy!

Since we have put most of our time to race Bertas siblings, Berta haven't got her race licens yet, although she's a good racer.