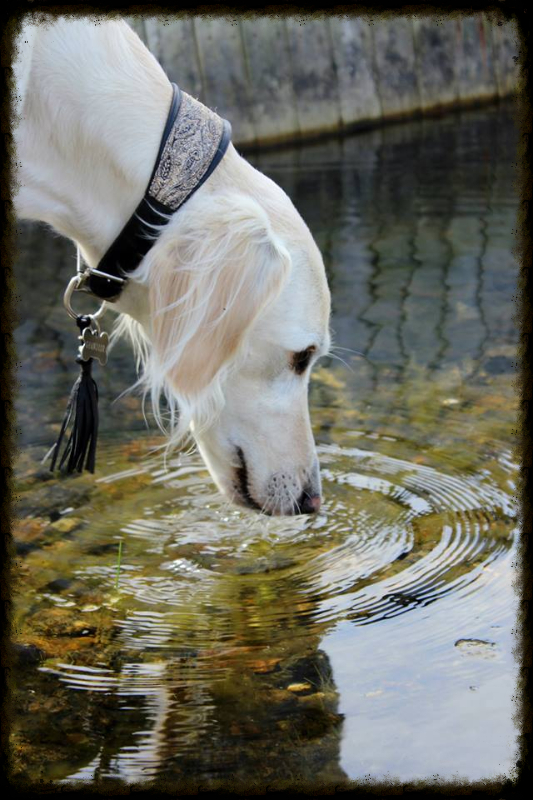 22/6-2004
Sire: Scheref
Dam: Dar el Hindiyas Jaliya al Garamiya
Ghandoor föddes 2004 och är från Jaliyas första kull, han var till och med först ut!
Han växte i princip upp i stallet med Lina då han var med dit varje dag när han var stor nog och följde alltid med på ridturerna. Han är lydig och lätt att ha med.
Ghandoor är vår Ferdinand, en supercool kille som tar allt i sakta mak men som förvandlas när han kommer till kappbanan. Då startar motorn o stängs inte av förrän han fått sitt byte.
Ghandoor har tävlat en del i kapplöpning med goda resultat, bland annat i SM tillsammans med sina bröder Ghaffar och Ghannam, som förövrigt vunnit SM. Även Ghandoors syster Ghadwa har fått riktigt fina resultat i både kapplöpning och lure coursing i Schweiz.
Ghandoor har också tränats i Spår och har varit jätteduktig.
Ghandoor was born in 2004 and is from Jaliyas first litter, the G-litter. In fact, he was the first one out!
You could say Ghandoor grew up in our stable with Lina since as soon as he was old enough he came with her to the stable every day. He kept her company along the horses and followed her and the horse out on the fields.
Ghandoor is our "Ferdinand". He is super calm and do everything slowly, until the lure engine starts at the race track. Then he becomes a machine who wont turn off until he catch his pray.
Ghandoor has been racing alot with good results. He has been in the Swedish Championship finale with his brothers Ghaffar and Ghannam, who won the championship. Also, Ghandoors sister Ghadwa had brilliant results in both racing and lure coursing in Switzerland.